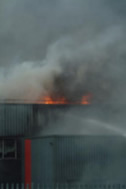 Does PSM really work?
PSM has been rigorously tested: PSM filter were tested against the most common toxic gases in smoke to determine how long it helps shield off these gases. PSM filter performed well against all types of gases for up to twenty minutes before breakthrough was experienced.
Is PSM easy to use?
PSM is compatible with long hair, glasses and beards, and reduces some of the burdens traditionally associated with the use of respirator such as the extra weight of the filter cans or the need to bite onto a mouth piece.
Is PSM suitable for children?
PSM are design for all people and its neck strap fits all in one size. Our one size fits all PSM is suitable for adults, children and infants.
When should I use PSM?
PSM is obligatorily used for protection against fumes, especially those produced in fires and emissions of harmful chemicals, when there is a danger of intoxication.
Can I use PSM if I wear glasses?
PSM has been developed into taking consideration of all possible kinds of users. The vast space inside the hood made it possible to use the PSM when wearing glasses, having different haircuts, beard and sometimes wearing hats.
How was PSM tested?
PSM is manufactured under strict specifications and intense certified examinations. PSM has also passed the qualtiy standards tests of  ASTM and ITRI.
Is PSM effective against all chemical or biological threats?
Wearing a PSM does not guarantee survival in a chemical or biological attack, but it can decrease the risk of injury or fatality, depending on the type of gas.
What is the protective time effect of the PSM?
PSM provides protection for at least 20 minutes once it is removed from the vacuum packaging. Normally, 20 minutes is sufficient for people to evacuate the dangerous zone in most emergencies.
Why would you put a plastic bag over your head to escape a fire?
Because PSM isn't a plastic bag! PSM is made of a high-tech called Polyamide Film, a hi-tech material which is resistance of fire and high temperature up to 450°C. It is being used by NASA USA for covering the main electronic equipment of space shuttles.
Can I travel with PSM?
One of the PSM's main advantages is its light weight (60g) and portability. It is easy to pack in hand bags, suit cases and rug sacs. It can be a valuable travel aid on airlines and particularly when visiting unfamiliar hotels, offices and public buildings where escape routes may not be immediately obvious.
Do you manufacture the smoke masks you sell?
Yes, as one of the world's leading manufacturers of the Smoke Mask, we have over 15 year experience in the R&D and production of this professional fire safety equipment.
What are the main merits of the PSM over the products of other manufacturers?
PSM's the woven based filtering element made it possible to give the user maximum protection and dramatically minimizing the mask weight and size at the same time, making PSM easy to store, carry and to maneuver during use. Its universal protective capacity also made it readily available for all personnel in need.
Please refer to our Features section for a more detailed description of the special features of the PSM.
What is the difference between the PSM and gas masks?
The key difference is that many of gas masks are heavy, bulky and are hard to take away with you on a journey. PSM components have been upgraded to provide portability and comfort.
What protection can provide by PSM?
PSM is designed to protect respiratory organs. HKMASK focuses on compounds that are considered as the most dangerous for humans. The compounds are mainly combustion products such as phosgene, hydrogen cyanide, Tetrachloride carbon and the widely known harmful chlorine and ammonia etc.
Does PSM have an air supply?
PSM is a filter respirator and it contains no oxygen or compressed air. When you breathe through the filter, the incoming air is purified. Toxic gasses such as carbon monoxide are filtered out. This keeps smoke and harmful chemicals away from the eyes.
Is it difficult to breathe when using the PSM?
The breathing resistance of PSM is minimal. To breathe using the PSM is much easier than other gas mask with filtering canisters. No training is required to use the PSM.
How efficient the PSM filtering Carbon Monoxide, how is it useful in a fire scene?
PSM is limited to filtering Carbon Monoxide, PSM is designed primarily as an escape tool to aid its user with 20 minutes of breathable air to safety without the injury from inhalation of toxic smoke. Oxygen takes time to deplete in any fire. The ability of PSM to filter toxic smoke is sufficient for most people to escape from danger.
What if the unit is opened accidentally?
If the unit is opened or the package is broken, the PSM should be replaced.
Can I reuse PSM?
Once the PSM filter is exposed to atmosphere a chemical reaction begins which will ultimately alter the chemical state of the filter from its original form. PSM can not be recharged.
Where should I place my PSM?
The PSM should be placed along your fire escape route or near areas where people may be stationed for a long time. Such area includes office desks, meeting rooms, bedroom, living room or the control room of a factory.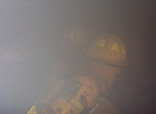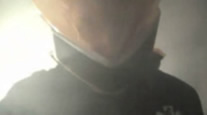 Why should I buy the PSM but not other smoke masks?
Not only are we more reasonably priced than most of our competitors, within our price range, we also offer the best heat resistance hood with a full range 360° vision which allows effective speaking and listening ability. Most importantly, PSM's compact size allows easy storage and transportation, providing a day to day protection for you, your family and staffs.
Do you have the CE mark?
No, we don't. Within the category of Smoke Hood, only heavy, bulky and considerably more expensive "can-shaped" filter gas masks is up to the high standards set by the CE mark. Even so, PSM is still your perfect choice if you are looking for an effective emergency respirator that can guarantee your 20 minutes of escape time which is, most importantly, also reasonably priced.
It is really possible to replace serviced PSMs? How do I get the replacement?
Yes, we promise to replace all PSM which are used in a fire. Simply bring the used mask to the store you brought then you will be immediately granted a fresh replacement for free.
Do you supply another fire safety product?
A: Since 1994, we put our sole effort into the production of Pocket Smoke Masks. Our major markets are in the Far East and Middle East, though sometime we export PSM to the North America markets.
What is the demand of the PSM?
Since the 911, the demand for our PSM has increased dramatically. HKMASK is meeting the demand which is continuing to stay strong. Meanwhile, we are constantly adding extra production capabilities to meet the persistently increasing needs.
How can I be an exclusive retailer in a country?
We usually discuss the matter of exclusive right after a couple of orders. Normally speaking, we would request the distributor to place a first order of 3000 masks (depending the size of the country) and order a subsequent 1000 masks per month afterwards to maintain their exclusive right.
What is the best way to re-sell the PSM?
A Smoke Mask is like an insurance policy. From our experience, since the PSM is not an instant-use product, often salesmen are needed to persuade their clients and inform them about the merits of the product. Sales figures are often low if the clients are left to their own decision to purchase the PSM from a store.
Try to contact your clients face to face. Clients are usually more inclined to buy the smoke mask after knowing the importance of the PSM for their family and staffs.
Where is the origin of the product??
All of our PSMs are made in Taiwan.
Could I buy some samples and how should I make the payment?
Yes, we welcome buyers to try our product before placing order. You can pay the samples fee in advance via www.paypal.com or www.westernunion.com
What is the lead time (delivery time) of the production?
We ship the goods within 20 days after receiving purchasing order, unless in exceptional cases.
What is the Shelf Life of PSM?
5 years from the date of manufacture. Each unit is date-stamped at the factory. After the expiration date the unit should be replaced.
Does it have had some problems with the vacuum pack seal of the package?
The PSM vacuum pack can last up to 7 years, but we only mention 5 years of shelf life just to be safe.
Where can I find PSM?
PSM is currently being used at many office buildings, homes and industrial complexes. You may find sales point in various industrial, fire services or safe equipment stores. PSM could be listed in alternative brand names as we also produce the PSM under our distributor's own brand. You also can contact us for further queries or order directly from us.
Is there a box which can keep one or two masks in a breakable emergency glass, to be put inside every hotel room or office, to avoid the masks being stolen and maintain the availability of the masks at an emergency situation?
We have boxes which store 1~2 masks – a transparent acrylic box at reasonable price.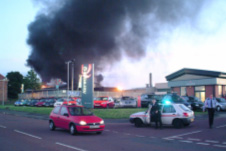 All information and Products supplied takes place under HKMASK Terms and Conditions. The end User/Dealer/Distributor/Importer is referred to as the Buyer.
HKMASK will only supply Products under these Terms and Conditions, which are conclusive and nonnegotiable.
The Buyer accepts full liability for the use of the products and services supplied by HKMASK.
The Buyer is completely responsible for the confirmation of their personal importation requirements. Products are not available where prohibited by law.
The Buyer warrants that they hold HKMASK free of any and all legal action and prosecution. This includes any attempted by government agents and/or their agencies.
In the event of the Products being detained by foreign Customs authority, the Buyer must provide evidence to HKMASK.
In such an event the Buyer should contact HKMASK before committing to any course of action, including the return of any Products. If Authorities retain the Products, the loss rests with the Buyer. In the event that the Products are returned by Customs, then when the Products are received at HKMASK they may be reshipped again.
If the Buyer adjusts an Order before the Products are shipped then the adjustments will be accepted.
If the Buyer wants to stop or adjust an Order after payment has been processed, but before the Products have been shipped, it is subject to a 5% charge.
All prices are in US dollars and do not include insurance, taxes and duties.
If the Buyer wishes to return Products, as long as the Products are sent by the Buyer within 14 days of receipt and received by HKMASK in a good, unopened, resalable condition, a Credit Note can be issued, plus a charge for reshipping.
If HKMASK has shipped the Products have arrived in a damaged condition due to incorrect packaging. The package and Products must be returned to HKMASK for inspection. We will reship the Products a second and final time.
HKMASK will only guarantee a delivery if the Buyer has requested and purchased a "registered & courier" method of shipping.
HKMASK does not undertake supply of any Products to the countries of special regulation.
All translations are offered on a best effort basis. Any opinions stated are not necessarily those of HKAMSK.
HKMASK reserves the discretion to alter methods of shipments or to refuse Orders.
Other conditions that are not covered in these Terms and Conditions will be determined by HKMASK conclusively and the Terms and Conditions are subject to change without notice.
Please review the warning section before using our product.
For further enquires, please feel free to contact us, we will assist you and respond as soon as possible.