| | | |
| --- | --- | --- |
| | A. | Tear off the top of the packaging and remove the packaging from the mask. Unfold the mask and rubber neck strap. |
| | B. | Place your palms together, slide them into the rubber hole, and put outwards with force. Don the mask from the hole you pulled until your whole head is inside the Mask. |
| | C. | The rubber neck strap will secure around your neck. Make sure the strap tightly fastens your neck and the filter is in front of your mouth. |
WARNING: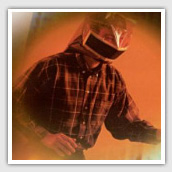 Pocket Smoke Mask (PSM) is not a self contained breathing apparatus. It can filter toxic smoke but cannot supply extra oxygen. Escape from the fire and smoke immediately after putting the mask on.
Under no circumstances should the user attempt to use the PSM as a fire fighting equipment.
PSM and its components are high temperature resistance but not fireproof.
The efficiency of PSM against all types of contaminants cannot be pre-determined. It is therefore important to leave the danger area as quickly as possible.
PSM is built for emergency escape purposes, not for firefighting.
If PSM is exposed for more than 20 minutes, it is no longer efficient.
PSM is vacuum packed to protect and ensure optimum efficiency of the PSM filter. The efficacy of the PSM filter diminishes when exposed to the atmosphere.
The 7-layered filter system are filtering a limited Carbon Monoxide only.
In no circumstances shall HKMASK be liable for any consequences or damages arising from the use of the PSM.
Product information provided herein is based on tests performed in specific conditions which may differ from the user's operating environment.
HKMASK is not liable for any damage, loss, injury or death resulting from the use of this product.